Learn about all the benefits of our ZEN Menstrual 👇🏻
Natural Nutritional Supplement
Its natural ingredients contribute to the prevention of menstrual cramps, spasms and lower back pain, they collaborate with inflammation, improve oxygenation and prevent headaches, improve oxygenation and the release of serotonin that helps with the emotional side.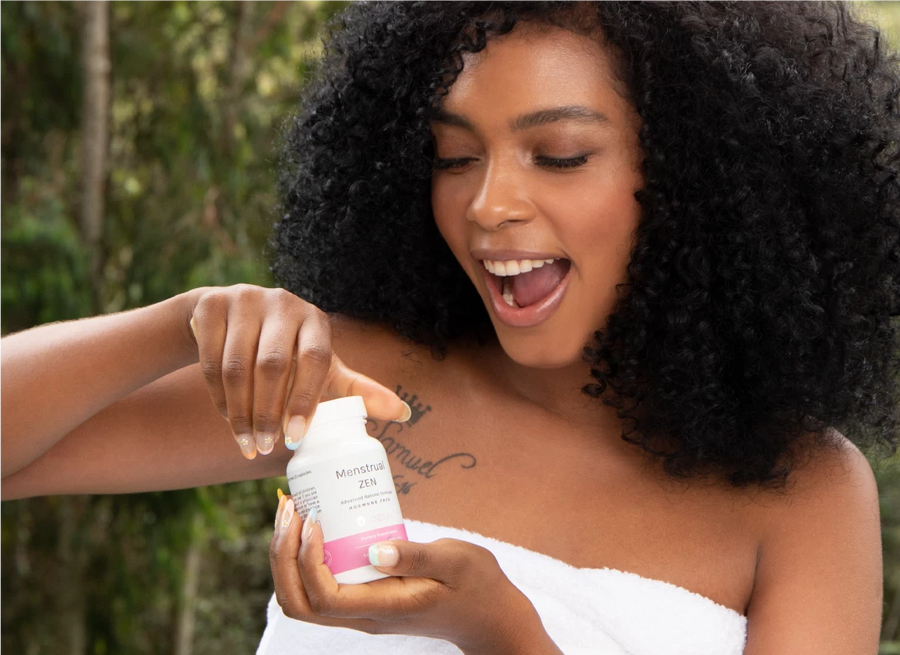 Menstrual Zen comes to the rescue!
Don't let anyone else accuse you of being a lunatic for being there during those days! You can prepare your body with MenstrualZen capsules and give your body a completely natural nutritional supplement, which will help you relieve both the physical and emotional symptoms associated with menstruation.
⁉️ Frequently Asked Questions
You can take 1 to 3 capsules daily depending on the severity of the symptoms. (every 8 hours)
If symptoms are mild: 5 days before the menstrual cycle and during the first 3 days of menstruation.
If there is severe pain and the symptoms are almost disabling: Every day, one capsule with breakfast, increasing to two or three capsules a day about 7 days before menstruation and the first 3 days of bleeding, it is important to maintain at least 3 months.